Courses/Certifications in high demand
Most Popular Training Courses in Dubai
Explore all of our best training courses in Dubai from long to short term courses and pick your suitable ones to enrol and start learning with us to boost your career development! We ensure that you will never regret it!
أفضل معاهد التدريب في دبي
Training course FOR EVERYONE
Why Choose our Training Center in Dubai?
Our educational institute provides hands on training courses. Those who want to get trained from the comfort of their home can also join online classes which sets us apart from other training centers in Dubai. You will be surprised to know how many courses our we can teach online, even that needs computer lab access. The best for professional development courses in Dubai and corporate training programs for achieving business goals. We like to stand out from other training institutes and that is why we focus on one to one and face to face classes.
Learn the Latest Top Skills
Skill up with one of the best professional training institutes. Affordable training courses in Dubai with up to date certification courses curriculum.
Start Now!
Go at Your Own Pace
Working professionals barely have time to skill up. That is why we give students the liberty to choose their class timings or do online courses.
Start Now!
Learn from Industry Experts
We have teachers who have both industry and academy experience in our Dubai training center. You will be learning from highly adept teachers.
Start Now!
I enrolled for CCNA (Routing & Switching) and MCSA and completed it successfully. In order to join for course I almost went to 7-8 different institutes and training provider to select the best one and finally chose this. I loved the way tutor Mr.Suhail teaches the concepts. He was the 1st impression which made me select Rolla for an IT course. I had a really good learning experience. Mr. Suhail is very informative and knowledgeable person. Pays individual attention and handles the course timeline based on our learning caliber. He explains things giving simple examples which makes concepts so easy to understand.. very flexible, cool and easy going tutor to rely on for the needs of a course you are pursuing. The institute holds better resources necessity for courses, good ambience, friendly staff and quiet environment. The best thing it is in very convenient location as it's very close to Al Fahidi metro station exit 1 and bus stop.
It was money well-spent! I have done graphic designing course at Rolla institute and I had tremendous help from the tutor Mr. Samy sir. I cannot thank you enough for creating an environment of enthusiasm for learning, your mentorship, guidance, and effort over the course. It was a great experience. Meeting new people is always interesting and learning new things is what I am always looking forward to.I believe the Rolla institute courses are a needed activity for everyone who is looking for new ideas and opportunity in his/her life. One of the best computer training center in Dubai. Thank you so much.Location they serve apart from Dubai: Abu Dhabi, Ajman, Sharjah, Ras Al Khaimah, Fujairah, Al Ain. They give online classes worldwide in all middle east and gulf region.
Priyanka Gupta
Graphic Designing
Positive: Communication, Professionalism, Quality, Value. One of the best training institute of Dubai and a really Good institute in Dubai for a wide range of training courses and IELTS as a course was great and instructor did a great job.Ms. Sadaf Gul does a great job getting the entire class involved through activities and answering questions. Also she is very helpful and readily available when the student needs her. Great Job :). I'm still using a skill she taught me.
I have taken MS office advance course here at Rolla academy .Firstly i would like to thanks my trainer Mr. Betrand and Sir Sanjay who has supported me throughout the training class. My recommendation is that if anybody wants affordable , flexible and quality training then this place is the best for you. I went to many different educational institutes and found that Rolla Academy is the one which has highly professional trainers with good expertise and skill sets in their courses with very reasonable course fees. Thank you Rolla institute appreciate your assistance .Keep up the good work ...... Whoever reading this review join Rolla Dubai for successful trainings. AIMAN FATIMA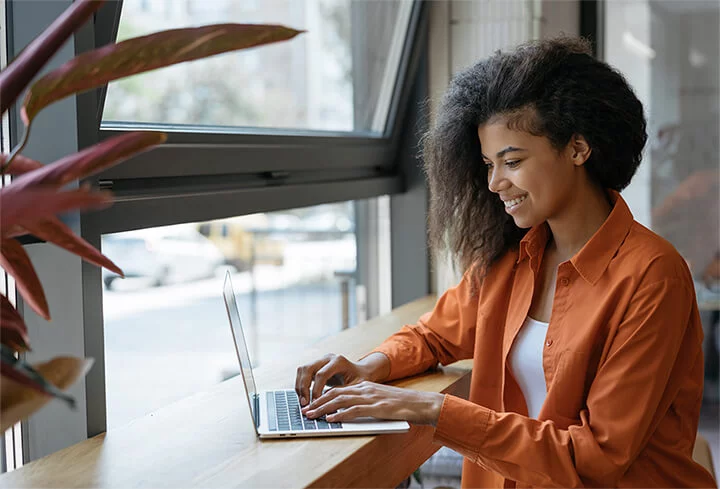 Categories
Top Categories
Our Top Categories from where you can choose the courses you want to enrol in.
Benefit of Joining Our Training Courses in Dubai
Rolla Academy began in 1993. After years in the education industry, we realized that it was near impossible for the average working professional to find a consistent time to upgrade their skills. Traditional training and coaching institutes only offer fixed timings and batches which makes it harder for job doers to go to skill development centers. That is why we offer flexible timings to all our students to come to classes as per their convenience and availability.We have expertise in human resources course, management courses, British Council IELTS training, vat course, graphic designing, digital marketing and many computer short courses. We also provide personal development courses and corporate training programs.
What are the Best Training Courses for me?
The first step is to decide what you want to study. You should consider the performance excellence courses and certificate courses that are available in Dubai.Training courses in Dubai are offered by many different organizations and we have the best trainers for that. Courses range from professional certificates to exam preparation and are offered in a range of disciplines including business administration, programming, graphic designing, finance, management and marketing. The best way to decide which course is right for you is to first identify your career goals and then reach out to us for training. If you are confused you can reach out to us for free counselling as well.